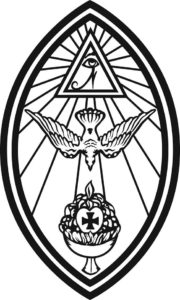 Scarlet Woman Lodge is hosting Bishop T אריה to offer Initiation Training on Saturday, November 26th in Austin, Texas. This training will provide a discussion of standards and practices of initiation and provide walk throughs for the Minerval, 1st, 2nd, and 3rd degree initiations highlighting areas of interest with regard to policy, safety, and magick. The training is open to all dues current O.T.O. members of 1st degree or higher in good standing with United States Grand Lodge, and initiates may attend up to their degree. Registration is scaled based on number of degrees attended. The training will be held at Scarlet Woman Lodge.
Initiation Training is required for those who wish to attend Advanced Initiation Training and recommended for those wishing to participate as officers for O.T.O. initiations. Once you register with us, we are happy to have our event leader verify your registration for registration with Advanced Initiation Training at Dove & Serpent Oasis in Atlanta, Georgia on December 10th – 11th.
Registration is $20.00, and discounted registration is offered for those who will not be able to attend the whole registration. Lunch will be on-site, and attendees can either pack a lunch or purchase a lunch ticket for a lunch provided by Scarlet Woman Lodge. Lunch tickets will be available through 11/20. Please indicate any dietary considerations when purchasing your ticket.
8:30 am – 9:00 am

Registration and Welcome

9:00 am – 9:30 am

General introduction to the whole MMM series (appropriate for those of nonly 1st degree) including discussion of general safety issues.

9:30 am – 10:30 am

Minerval standards and practices

10:30 am – 10:45 am

Break

10:45 am – Noon

I° standards and practices with walkthrough

Noon –

1:00 pm

On site lunch break. Please pack lunch or purchase ticket below

1:00 pm – 2:30 pm

II° standards and practices with walkthrough

2:30 pm – 2:45 pm

Break

2:45 pm – 4:15 pm

III° standards and practices with walkthrough

4:15 pm – 4:45 pm

Question and Answer Session and Conclusion
Bishop T אריה (Fr. Christeos Pir) has been a member of O.T.O. since 04/04/93, and is a Bishop of EGC and a Sovereign Grand Inspector General. He is past Most Wise Sovereign of Baphomet Chapter Rose Croix, past Secretary and Deputy Master of Scarlet Woman Lodge in Austin TX, and past Master of William Blake Oasis (now William Blake Lodge). He has led seminars and experimental study groups in various subjects for the last several decades at a number of O.T.O. bodies, NOTOCON, Ecumenicon/Sacred Space (a national pagan-oriented ecumenical conference), and at several Texas OTO Conventions (TOTOCONs), as well as a number of academic conferences.
Registration
Lunch Ticket