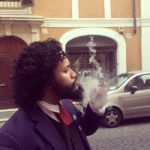 Frater Palamedes Ardentis, also known as Brother Pablo, considers himself many things, including performer, poet, wild fanboy, sometimes scholar/always student, agitator, bard-magus, and whatever else he comes up with. A true lover of Freedom and Passion, he champions love and unity, liberty and danger, creativity and aesthetics. Initiated into the OTO in 2014 at Scarlet Woman Lodge in the Valley of Austin in Texas, he has dedicated his passion and will towards aiding the goals of this esteemed organization. Amongst other things, he's a cinephile, voracious reader, an insatiable student of the esoteric and an avid gamer (tabletop/video). Born alongside the Panama Canal, he strangely does not like extreme heat and views his perfect weather to be something akin to Fimbulwinter, but he definitely is a child of the Caribbean, with all of its mystic glory, tropical paradises and delicious culinary trappings. Pablo spends his time traversing various underground and subcultural communities, ranging from Science-Fiction and Fantasy fandom, unsanctioned parties and kink events to Underground Rap and radical bookstores to, of course, magical lodges and mystic circles.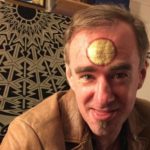 Jesse has been a member of Scarlet Woman Lodge since 2010, he is an ordained Deacon, a Novice-Priest-in-training, and coordinator of Hermetic Practice Workshop on Thursday evenings. This is his second presentation at Scalet Symposium. Jesse is an Evergreen State College graduate, a once-upon-a-time folklore grad student, and junior librarian in Oregon, he is also pater familias in absentia to a riot grrrl in Olympia who keeps finding and loving his mixtapes from days gone by. He can be seen hunting and gathering at ACC in academic advising, or scurrying about with props for Salvage Vanguard Theater, he is performing in the upcoming Rite of Mercury, and is often serving in the mass, and as your assistant EGC coordinator here at SWL.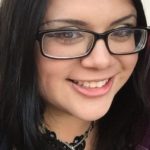 Sr. Dani has been part of the magickal community for the last 15 years and has been an OTO initiate with Scarlet Woman Lodge since 2006. She has led workshops at both Scarlet Woman Lodge and Council of Magickal Arts. She specializes in sigilization, tarot readings, palm readings, and symbolism. As a veteran in the tech field, Dani has begun exploring technology's role in mysticism and recently started a blog, mysticdani.com.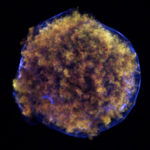 Fr. Katsu-do, after a mere 66 years + 6 days of incarnation on this planet,
has begun to get a clue about that incarnation. Past Scarlet Woman Lodge Secretary & Master, Past MWS of Baphomet Chapter Rose Croix, U.S. Grand Lodge S.G.I.G., Bishop of E.G.C., Sailor, Soldier, Paratrooper, Deep Sea Diver, & oilfield derrickman, SGM (Ret) James Mac is our presenter.
Fr. Aristaeus Phosphoros has been an initiate of O.T.O. since early 2008. He is a member of Scarlet Woman Lodge in Austin, TX, where he currently serves as Deputy Master, 718 Encampment in San Antonio, TX, and Baphomet Chapter Rose Croix. He currently serves as the National Onsite Logistics Coordinator for the USGL Advanced Initiation Training team, as well as serving as a Chartered Initiator in the M∴M∴M∴ and as an Ordained Deacon and Priest of the E.G.C. He has presented original lecture and ritual at Scarlet Symposium, TOTOCON, Mass Appeal, the Midwinter Magickal Revival, and NOTOCON. In addition to studies related to the O.T.O. and Thelema, Fr. Aristaeus Phosphoros is a Devotee of Hekate, a Pilgrim on the Poison Path, and works regularly with the outer manifestations of the Sabbatic Craft.