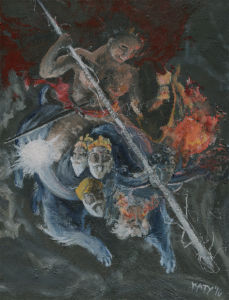 We're getting closer to the Symposium, and we are excited about our presentations! Here is a description of what you will hear at the Symposium:
The Gnostic Thelemic Sacraments
Presenter: Brother David
An exploration of the reformulated sacraments present in the Ecclesia Gnostica Catholica. Learn about the history of the seven Catholic sacraments, how they manifest in the Gnostic Church, and how they may have been reformulated by Crowley for use in EGC.
Don't forget to take advantage of the early bird registration which ends on June 10. Register now!