The Journal of Scarlet Woman Lodge
Since 1993, The Scarlet Letter has been the journal of Thelemic magick and culture created by members of Scarlet Woman Lodge. It contains original essays, reviews, rituals, archival material, E.G.C. commentary,humor, poetry and fiction. It is now the proud flagship title of the Scarlet Woman Lodge Publications Project.
Scarlet Letter Staff
Editor: Sr. Choshek
Design: Fr. Q∴V∴D∴
The latest Scarlet Letter is available now.

Volume XIX Number 1, Summer 2016 e.v.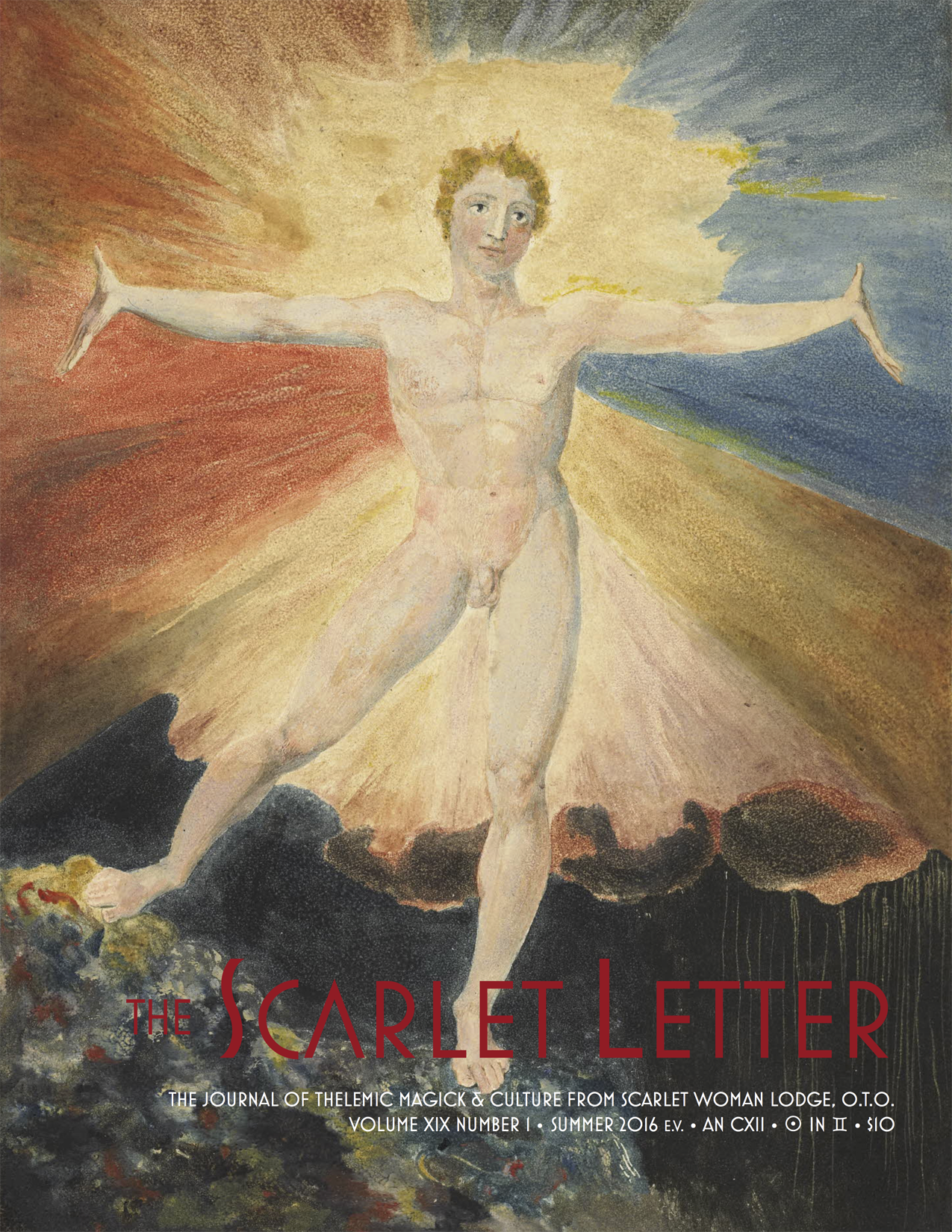 Current Issue: $10.00
Shipping $2.00 ($5.00 international)
Total: $12.00 ($15.00 international)
Lovers by Anonymous

From the Lodge Master by Fr. الخضر

How Should I Be Worthy? One Key to Administering the Virtues to the Brethren by Fr. Aristaeus Phosphoros

Material Versus Spiritual: A Thelemic View Concerning the Material World by Fr. Edmundel

Rune Lore – Sami Shamanic Tradition by Sr. Tzaddi

Moon in Capricorn (Full Moon Ritual – July 1, 2015 e.v.) by Fr. Obed

The Building and Sealing of the Pyramid: Aleister Crowley's Liber Pyramidos in Theory & Practice by Fr. Aristaeus Phosphoros

The Fool's Communion: A Rite for a Congress of Fools by Fr. الخضر
Submit!
You know you want to…
If you are a talented Thelemic writer or artist, then send us your work for publication! Before you do, please contact the editor for submission guidelines.
Advertise with The Scarlet Letter
Affordable and effective…the 'Letter reaches an eclectic and open-minded readership. If you are interested in getting your message out, contact the editor about our advertising policies.